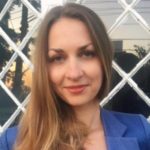 Liza Degtyareva
I'm passionate about shifting the current economic paradigm and reaching sustainable growth in a collective effort. We developed a methodology for small and medium organisations on embedding sustainability into their operations and culture, called the 4D Sustainability Canvas. I'm also a member of The Cambridge Institute for Sustainability Leadership and actively engage in initiatives related to SDGs.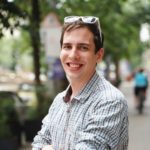 Henrik Pap
As an innovation professional, I am driven by developing world-changing solutions and businesses, and as an organisational developer, I support the effectiveness of teams and individuals. With a solution-focused approach, design-thinking and service design methodology, I swear by the triangle of understanding-experimentation-testing.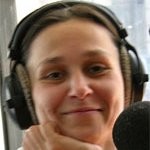 Julianna Nyári
Juli Nyári studied human resource management at the University of Pécs, then continued her education in the field of communication. From 1990 she was PR manager of the Népszabadság daily newspaper, and from 1993 she was press spokesperson of the Hungarian Business Development Foundation. In 1996, she founded her own PR agency (JDC Communications Agency), which mainly handles public service campaigns. Since 2007, she has been editor, presenter and freelance communications consultant for RádióQ. In 2014, she founds the Civil News Agency, with the aim of enabling the NGO sector to communicate on an independent platform. In 2014, she joins Civil Support Nonprofit Ltd, where she works on the development of NGOs and social enterprises. Her main professional area is the design of communication strategies and campaigns, she regularly gives pitch coaching. Since 2015 she has been providing marketing consultancy for social entrepreneurs. Trainer, coach, communication consultant.