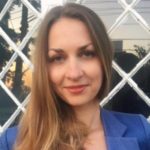 Liza Degtyareva
I'm passionate about shifting the current economic paradigm and reaching sustainable growth in a collective effort. We developed a methodology for small and medium organisations on embedding sustainability into their operations and culture, called the 4D Sustainability Canvas. I'm also a member of The Cambridge Institute for Sustainability Leadership and actively engage in initiatives related to SDGs.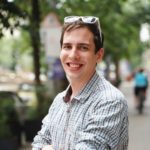 Henrik Pap
As an innovation professional, I am driven by developing world-changing solutions and businesses, and as an organisational developer, I support the effectiveness of teams and individuals. With a solution-focused approach, design-thinking and service design methodology, I swear by the triangle of understanding-experimentation-testing.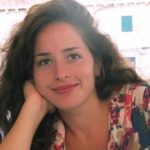 Nóra Wagner-Várady
I am passionate to work on products that provide world-class solutions to human problems. I have almost a decade of interdisciplinary experience in both the government and the private sectors in the fields of international relations, project management, business development, service design and UX design, digital marketing and communication.
I work at CEU iLab as a project manager where I build our international partnerships and help our startup teams grow. In the past four years, we have incubated more than 60 teams who raised altogether EUR 8 million of funding and created 230 jobs.
Pál Molnár
I've been involved in idea management for several years, as well as running the startup TicketNinja  ( https://ticketninja.io ), where I've gained a lot of useful experience in customer management, idea validation and product development over the last 4 years. Currently I am co-owner and innovation director of Synthesis-Net Ltd. I am enthusiastic about supporting all initiatives around innovation, which is why I was delighted when I was approached to become an SIA mentor in 2019.In 2018, I founded and launched with several of you the largest idea competition in Western Hungary, Ideathon (https://ideathon.me ), the results of which have already led to the creation of several companies. If you are interested, how to create experience-based services, how to validate, or just want to quickly put together a business model, feel free to contact me!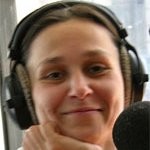 Julianna Nyári
Juli Nyári studied human resource management at the University of Pécs, then continued her education in the field of communication. From 1990 she was PR manager of the Népszabadság daily newspaper, and from 1993 she was press spokesperson of the Hungarian Business Development Foundation. In 1996, she founded her own PR agency (JDC Communications Agency), which mainly handles public service campaigns. Since 2007, she has been editor, presenter and freelance communications consultant for RádióQ. In 2014, she founds the Civil News Agency, with the aim of enabling the NGO sector to communicate on an independent platform. In 2014, she joins Civil Support Nonprofit Ltd, where she works on the development of NGOs and social enterprises. Her main professional area is the design of communication strategies and campaigns, she regularly gives pitch coaching. Since 2015 she has been providing marketing consultancy for social entrepreneurs. Trainer, coach, communication consultant.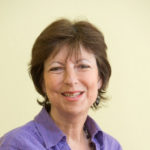 Dr. Zsuzsanna Laczkó
Zsuzsanna is expert, consultant, trainer and business coach, with wide experience in enterprise development, working with clients belonging to different vulnerable groups. Between 2017 and 2019, for two and a half years she worked for NESsT Europe, an international nonprofit, dedicated to developing sustainable social enterprises that solve critical social problems in emerging market countries. The organization provides multi-year tailored capacity support and mixed financial instruments to validate, consolidate, grow and scale its portfolio of high impact social enterprises worldwide. Zsuzsanna worked in the Budapest office, she led an international EU funded project, which aimed to improve the ecosystem of the social enterprises in the Danube region. Besides she supported directly social entrepreneurs as a trainer and mentor Between. 2012 and 2016 she led an EU funded project in the name of Association for Equal Opportunity Lab, where the main focus of the program was the improvement of the status  of different groups of long term unemployed. In the framework of the project there was implemented a nation wide research of public work scheme and social entrepreneurship, and the development of practical solutions – methodology, curriculum content, etc. Author, co-author of numerous research materials, guides, curricula on enterprise development, social entrepreneurship, equal opportunities, gender equality. She worked 20 years for SEED  – Small Enterprise Economic Development – Foundation, where she was trainer, consultant in projects supporting start ups and micro enterprises. In most projects at SEED Foundation the projects had labour market (re)integration focus,  the beneficiaries were long term unemployed, women with small children, etc. Currently she participates in projects of the Impact Hub Budapest as mentor of start ups and social enterprises. She has been running  her own family business where she does consultancy,  training and mentoring.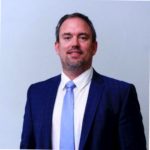 Marcell Pintyőke
Marcell is Head of Marketing and Communications at INDOTEK GROUP. He is an economist specialising in marketing, corporate communications, brand building and business development. He has been working in B2B and B2C marketing and communications for 18 years. For 5 years he has been involved in start up business development and marketing support. He is one of the founders of IQ Kecskemét Innovation HUB. Participated in the strategy of the Creative 4.0 working group as a representative of the business sector. He is a firm believer in the power of communication and teamwork. A father of two, this is perhaps his primary hobby. Currently as a volunteer, he is the  President of the Hungarian Bowling Federation and the International Bownling Federation.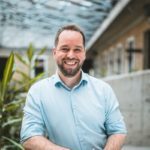 Levente Varga
Levente is the founder and CEO of DroneIQ and SaveSarah, a Budapest based startup which helps to find people with drones and mobile devices. Levente's background is in IT programming and systems development. Prior to founding his startup Levente worked in the in the UNHCR, the UN Refugee Agency and 10 years on international IT projects in the Europe, US, Africa and China. He is an active member of the EU's Drones Work Group the founding member of the voluntary drone pilot association in Hungary. With his startup he has participated in international accelerators such as Startup Chile, Startup Bootcamp London, MundiLabs Madrid. He enjoys working with early stage startups using Lean and Agile methodologies to get to Product-Market fit as soon as possible with rapid validation.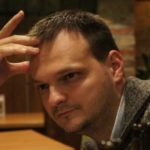 András P. Tóth
András is a serial entrepreneur, i.e. building companies, non-profit organisations, start-ups. His first company, The Fruitshed, was acquired by Slovak Websupport, and he was part of the founding team of YearCompass and Invisible University. He is currently building CodeBerry Programming School with his friends, with venture capitalists Petya Balogh, SpeedInvest and Hiventures. In projects he is usually responsible for validating the idea, building the initial team, developing the initial workflow and then the growth area.