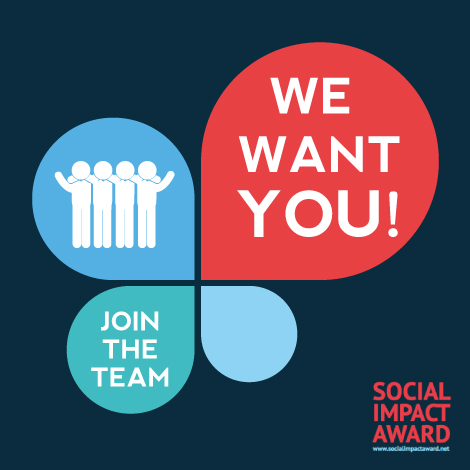 Call for SIA 2021 Volunteers
Scroll down for English Önkénteseket keresünk a SIA 2021 programunkhoz. Ha érdekel a (társadalmi) vállalkozói szellem és szeretnél kapcsolódni egy pragmatikus változások hozó közösségébe, nézd meg az alábbiakat: A SIA […]
Scroll down for English
Önkénteseket keresünk a SIA 2021 programunkhoz.
Ha érdekel a (társadalmi) vállalkozói szellem és szeretnél kapcsolódni egy pragmatikus változások hozó közösségébe, nézd meg az alábbiakat:
A SIA csapat tagjaként lehetőséged van:
Részt venni egy olyan projektben, amely más fiatal, hasonló gondolkodású embereket ösztönöz a változásra
Mélyreható betekintést nyerhetsz a magyar társadalmi vállalkozói életbe
Találkozhatsz mentorokkal, szakértőkkel és más fontos szereplőkkel
Workshopokhoz, közösségi eseményekhez és hálózati lehetőségekhez való hozzáférés
Tapasztalat egy rugalmas munkaidőben, távmunkában is végezhető feladatról (kb. 6-8 óra / hét) é
Tagság az Impact Hub Budapestnél, hogy saját projektjeiden tudj dolgozni
Cserébe a következő szerepek BÁRMELYÉBEN kérjük támogatásod:
workshop asszisztens és segítő
Eseményszervező
Kommunikációs / marketing asszisztens
Kutatási feladatok
Promóció az egyetemeken és rendezvényeken
Hogy hangzanak a fentiek? Oszt meg velünk, hogy miért érdekel ez a feladat egy  rövid motivációs e-mailben a hungary@socialimpactaward.net címen!
We are looking for volunteers to help us rock SIA 2021!
If you are interested in (social) entrepreneurship and want to get involved in a growing community of pragmatic change-makers, check out this offer:
As a member of the SIA team, you have the opportunity to:
Get engaged in a project that empowers other young, like-minded people to make a difference
Gain deep insight into the Hungarian social entrepreneurship- and startup scene
Meet mentors, experts and other important players
Access workshops, community events and networking opportunities
Experience a relaxed working approach with flexible hours (approx. 6-8 h/week) and the possibility to work REMOTELY
Membership to Impact Hub Budapest to work on your own projects
In return we ask for your support in ANY of the following roles:
Workshop Assistant & Co-Facilitator
Event Manager
Communication / Marketing Assistant
Research Assistant
Promotion Officer at universities and events
Does this sound like something for you? Let us know your motivation by an email to hungary@socialimpactaward.net!