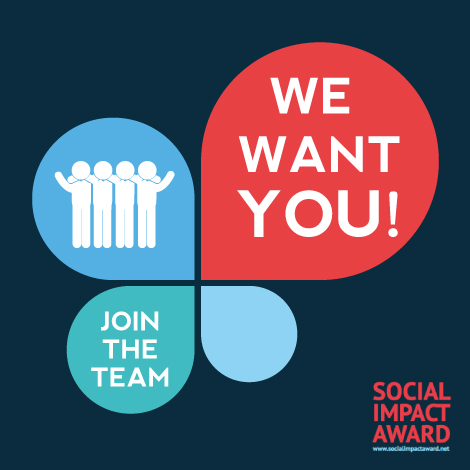 Call for SIA 2022 Volunteers
We are looking for volunteers to help us rock SIA 2022! If you are interested in (social) entrepreneurship and want to get involved in a growing community of pragmatic change-makers, […]
We are looking for volunteers to help us rock SIA 2022!
If you are interested in (social) entrepreneurship and want to get involved in a growing community of pragmatic change-makers, check out this offer:
As a member of the SIA team, you have the opportunity to:
Get engaged in a project that empowers other young, like-minded people to make a difference
Gain deep insight into the Hungarian social entrepreneurship- and startup scene
Meet mentors, experts and other important players
Access workshops, community events and networking opportunities
Experience a relaxed working approach with flexible hours (approx. 6-8 h/week) and the possibility to work REMOTELY
Membership to Impact Hub Budapest to work on your own projects
In return we ask for your support in ANY of the following roles:
Workshop Assistant & Co-Facilitator
Event Manager
Communication / Marketing Assistant
Research Assistant
Does this sound like something for you? Let us know your motivation by an email to hungary@socialimpactaward.net!